Friday, November 07, 2014 - Saturday, November 08, 2014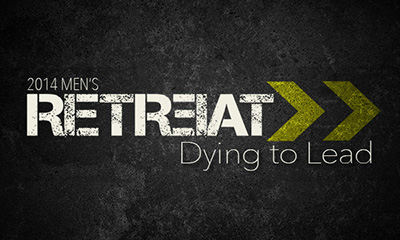 Location: Redwood Christian Park, 15000 Two Bar Road, Boulder Creek, CA US 95006
Cost: $125.00
"Dying to Lead": We need more than new leadership tips and tricks. What if it's us that need to be new?
The men's "retreat" is all about formation: being formed into the image of the ultimate Leader, who showed mankind that we had it all upside-down and backwards. In a world of manipulation and self-promotion, Jesus Christ led by following, won by losing, and ruled by serving. We men are all dying to lead, but we aren't willing to die to lead. This is about mission. This is not a retreat…this is an advance!
The Elders of VCC are calling the men of First service and iNVERSION communities to unite, to join us as we begin this new season together: to pray for one another, confess to one another, worship together, and hone our leadership skills together through viewing and discussing videos from the 2014 Global Leadership Summit under the direction of God's Word.
Online registration begins September 28 and space is limited. Click here to sign up.
Friday evening starting at 4:00 PM with arrival / check in
End Saturday evening at 5:00 PM checkout / depart