Blessings of Rest and Celebration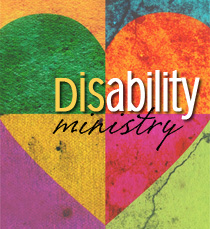 She walked into the entrance of the hall in a dazed stupor barely able to tell us her children's names. "I've brought my pillow and blanket," she said with much anticipation but with only as much energy as she could muster up. Her voice trembled with exhaustion as she asked in desperation, "May I go upstairs to that one room and sleep? I have not had much sleep at all in five days and I am shaking and barely able to walk." As she was escorted upstairs we said goodbye to one woman only to have a different woman return three hours later after some rare hours of uninterrupted rest. Three hours may not seem like many hours of sleep to most of us, but to a mother who rarely gets that many hours of sleep in a row it is a dream come true.
Another woman entered the hall and before she stepped over the threshold she started crying. "Are those happy tears or sad tears?" I asked her. She had so many emotions flood her senses she wasn't quite sure how to answer. I stepped around to the other side of the table and hugged her, a complete stranger, yet somewhat a familiar friend. "That is exactly what I needed," she said through her tears and smiles. "I am so overwhelmed by all the love I see here. Nothing like this has ever been done for my son before. Thank you. I'm so excited for him." Children with special needs rarely get invited to participate in regular community activities or events that most take for granted such as birthday parties, barbecues, roller skating, slumber parties and so many other fun adventures that come with being a kid. To a parent who grieves the loss of these typical kid experiences for their child this is a very exciting moment.
These stories are just a few of what we see at Respite events. Parents are getting rest and children are being made to feel included, but families are also starting to see that there is a place for them in the nearby church. They are starting to feel like someone sees them and hears their struggles. They are starting to see that they and their children matter. The word is getting out and more and more families from all over the Bay Area want to take advantage of this event. We make sure every child has a one-on-one buddy and sometimes two-on-one if necessary. We can only host as many children and siblings as we have volunteers and our prayer and hope is to never have to turn a family away. It takes a village and we are in need of more villagers for the November 15 Respite event. Come and partner with us as we let God use us to give rest to the weary and invite the little children to come, just as they are. This is truly a community outreach event and we are excited to see God's hand at work through Respite to those who come, both volunteers and Respite families.
On December 6, we will be hosting our first Respite Family and Volunteer Outreach event. It will be a Christmas Party for all of the families to attend as a family along with the volunteers and their families. It will be full of all the wonderful things about Christmas including a Christmas musical program and a Christmas message to be shared by Danny Hall. We are in need of many hands to help with this event too. We need volunteers to help set up, take down, prepare and set up snacks and treats, run craft stations, help our photographer elf with Santa pictures and ushers and greeters to help the families settle into the Sanctuary as they prepare for the program part of the event and then help them maneuver back to the hall for dessert afterwards. If you would like to serve at either or both of the upcoming events, November 15 Respite or the December 6 Christmas Respite Family Outreach, please contact Shelly Welsh at