Help us finish this journey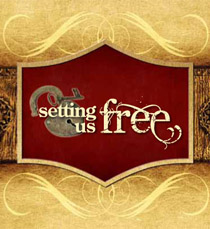 Freedom is the ability to move in any direction; to be unconfined, unrestricted, without restraint. This coming Sunday, September 21, we will be taking a special offering to FINISH the Setting Us Free campaign. The purpose of this offering is to completely pay off the parking structure note and to set us free from debt.
As those of you who have been around the church for many years will recall, we chose to take on debt in order to build the parking structure that stands on Amador Valley High School land. We were facing some difficult problems related to our limited parking and after exhausting all alternatives approached the Pleasanton Unified School District about a joint use parking structure. The cooperative between the church and the school district to build this parking lot is unprecedented in all of the USA. It was a good tactical move; one that benefited both the school and the church. We broke ground in 2005 and the structure was dedicated in 2006. (For a fun time-lapse look at the construction you can click here.)
Three years ago we launched our Setting Us Free campaign to pay off this debt. It has been amazing to see how God has moved through the people of VCC in response to this call. We still owed $2.3 million in the fall of 2011 and now we are left with roughly $150k to go. That is a remarkable achievement.
The time has come however to be completely free, to pay off the note, to direct our funds to the missional purposes of the church. If you have been contributing for the last three years to the Setting Us Free campaign, we are asking if you would prayerfully consider an accelerated payment. If you have joined our community within the last three years and would like to help pay off this note we invite you to join in and help us finish this journey. This Sunday you can place your offering in the purple freedom offering envelopes or you can go online and make your donation. It is our hope that we can pay off the balance owed on the parking structure before the end of the month and have a note burning as a part of our church-wide celebration on Sunday, September 28. That is going to be one joyous celebration.